[et_pb_section fb_built="1″ fullwidth="on" _builder_version="4.16″ _module_preset="default" global_colors_info="{}"][et_pb_fullwidth_header title="Cuisine and Drinks Beyond The Boundaries of Taste!" subhead="%22Discover the Flavor of Nigerian Cuisine at Terra Kulture Restaurant Indulge in authentic, mouth-watering Nigerian dishes at Terra Kulture Restaurant. From spicy stews to tangy soups, our menu features a variety of dishes that showcase the rich culture and flavors of Nigeria. Experience the best of African cuisine in a warm and inviting atmosphere. Book your table today! #TerraKulture #NigerianCuisine #AfricanFood%22″ text_orientation="center" header_scroll_down="on" scroll_down_icon="%%10%%" scroll_down_icon_size="35px" button_one_text="Our Menu" button_one_url="#menu" button_two_text="Make A Reservation" button_two_url="#shop" logo_image_url="https://restaurant.terrakulture.comwp-content/uploads/2022/02/cookk.png" _builder_version="4.19.5″ _module_preset="default" title_font="Montserrat|700||on|||||" title_text_align="center" background_enable_color="off" use_background_color_gradient="on" background_color_gradient_stops="rgba(0,0,0,0.78) 0%|rgba(255,255,255,0) 100%" background_color_gradient_overlays_image="on" background_color_gradient_start="rgba(0,0,0,0.78)" background_color_gradient_end="rgba(255,255,255,0)" background_image="https://restaurant.terrakulture.comwp-content/uploads/revslider/le-chef-philosophy1/terra-restaurant-vi.jpeg" custom_button_one="on" button_one_text_color="#FFFFFF" button_one_bg_color="#000000″ button_one_border_color="RGBA(255,255,255,0)" button_one_font="Abel|||on|||||" button_one_icon="l||divi||400″ custom_button_two="on" button_two_bg_color="#ee6b13″ button_two_border_color="RGBA(255,255,255,0)" button_two_font="Abel|||on|||||" button_two_icon="||divi||400″ height="584px" height_tablet="661px" height_phone="806px" height_last_edited="on|phone" hover_enabled="0″ title_font_size_tablet="" title_font_size_phone="19px" title_font_size_last_edited="on|phone" button_one_text_size_tablet="" button_one_text_size_phone="15px" button_one_text_size_last_edited="on|phone" button_two_text_size_tablet="" button_two_text_size_phone="15px" button_two_text_size_last_edited="on|phone" global_colors_info="{}" sticky_enabled="0″][/et_pb_fullwidth_header][/et_pb_section][et_pb_section fb_built="1″ theme_builder_area="post_content" _builder_version="4.19.5″ _module_preset="default" custom_padding="0px||0px|||"][et_pb_row _builder_version="4.19.5″ _module_preset="default" theme_builder_area="post_content" custom_padding="||0px|||"][et_pb_column _builder_version="4.19.5″ _module_preset="default" type="4_4″ theme_builder_area="post_content"][et_pb_text _builder_version="4.19.5″ _module_preset="default" theme_builder_area="post_content" hover_enabled="0″ sticky_enabled="0″]
[/et_pb_text][et_pb_shop _builder_version="4.19.5″ _module_preset="default" theme_builder_area="post_content" hover_enabled="0″ sticky_enabled="0″ posts_number="8″ custom_margin="||-11px|||"][/et_pb_shop][et_pb_button button_text="SEE MORE" _builder_version="4.19.5″ _module_preset="default" theme_builder_area="post_content" hover_enabled="0″ sticky_enabled="0″ custom_button="on" button_bg_color="#ee6b13″ button_bg_enable_color="on" button_text_color="#FFFFFF" button_border_color="RGBA(255,255,255,0)" button_font="Abel||||||||" button_alignment="center" button_url="https://restaurant.terrakulture.commenu-shop/"][/et_pb_button][/et_pb_column][/et_pb_row][/et_pb_section][et_pb_section fb_built="1″ _builder_version="4.19.0″ _module_preset="default" use_background_color_gradient="on" background_color_gradient_stops="rgba(0,0,0,0.92) 0%|rgba(255,255,255,0) 100%" background_color_gradient_overlays_image="on" background_color_gradient_start="rgba(0,0,0,0.92)" background_color_gradient_end="rgba(255,255,255,0)" background_video_mp4="https://restaurant.terrakulture.comwp-content/uploads/2022/07/Platter-packages.mp4″ background_video_width="100%" border_color_top="#FFFFFF" global_colors_info="{}" custom_margin="28px|||||"][et_pb_row column_structure="1_5,3_5,1_5″ use_custom_gutter="on" gutter_width="2″ _builder_version="4.16″ _module_preset="default" background_enable_color="off" global_colors_info="{}"][et_pb_column type="1_5″ _builder_version="4.16″ _module_preset="default" global_colors_info="{}"][et_pb_divider show_divider="off" _builder_version="4.16″ _module_preset="default" background_image="https://restaurant.terrakulture.comwp-content/uploads/revslider/le-chef-header1/terra-restaurant-II.jpeg" background_position="center_left" height="870px" height_tablet="870px" height_phone="239px" height_last_edited="on|phone" global_colors_info="{}"][/et_pb_divider][/et_pb_column][et_pb_column type="3_5″ _builder_version="4.16″ _module_preset="default" global_colors_info="{}"][et_pb_text _builder_version="4.16″ _module_preset="default" text_font="Abel||||||||" text_text_color="#FFFFFF" text_font_size="29px" text_line_height="35px" background_color="rgba(0,0,0,0.37)" text_orientation="center" custom_padding="50px|30px|50px|30px|true|true" text_font_size_tablet="29px" text_font_size_phone="17px" text_font_size_last_edited="on|phone" text_line_height_tablet="35px" text_line_height_phone="25.3px" text_line_height_last_edited="on|phone" global_colors_info="{}"]
WHEN IT COMES TO NIGERIAN FOOD
WE ARE SECOND TO NONE!
All our delicacies are special, each with its own secret African in-house recipe, made with love and passion. Our food fills the stomach and the heart.
The restaurant was established in 2005 and has always been the face of Terra Kulture. Celebrities, Government Officials and Individuals from all walks of life who have tasted the specials of Terra Kulture Restaurant can testify to the quality of service and deliciousness of our delicacies.
"For us everything starts with love and passion for food"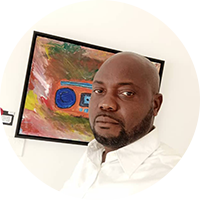 Onadeko Adesola
[/et_pb_text][/et_pb_column][et_pb_column type="1_5″ _builder_version="4.16″ _module_preset="default" global_colors_info="{}"][et_pb_divider show_divider="off" _builder_version="4.16″ _module_preset="default" background_image="https://restaurant.terrakulture.comwp-content/uploads/revslider/le-chef-header1/terra-restaurant-IIi.jpeg" height="870px" height_tablet="870px" height_phone="239px" height_last_edited="on|phone" global_colors_info="{}"][/et_pb_divider][/et_pb_column][/et_pb_row][/et_pb_section][et_pb_section fb_built="1″ _builder_version="4.16″ _module_preset="default" custom_padding="0px|||||" border_width_top="5px" border_color_top="#ee6b13″ global_colors_info="{}"][et_pb_row _builder_version="4.16″ _module_preset="default" global_colors_info="{}"][et_pb_column type="4_4″ _builder_version="4.16″ _module_preset="default" global_colors_info="{}"][et_pb_text _builder_version="4.16″ _module_preset="default" header_2_font="Montserrat|700|||||||" header_2_font_size="30px" text_orientation="center" hover_enabled="0″ global_colors_info="{}" sticky_enabled="0″]
OUR MENU
[/et_pb_text][/et_pb_column][/et_pb_row][et_pb_row column_structure="1_2,1_2″ _builder_version="4.16″ _module_preset="default" global_colors_info="{}"][et_pb_column type="1_2″ _builder_version="4.16″ _module_preset="default" global_colors_info="{}"][et_pb_image src="https://restaurant.terrakulture.comwp-content/uploads/2022/12/2023-TERRA-KULTURE-RESTAURANT-MENU-01.png" title_text="2023 TERRA KULTURE RESTAURANT MENU-01″ show_in_lightbox="on" _builder_version="4.19.0″ _module_preset="default" global_colors_info="{}"][/et_pb_image][et_pb_image src="https://restaurant.terrakulture.comwp-content/uploads/2022/12/2023-TERRA-KULTURE-RESTAURANT-MENU-03.png" title_text="2023 TERRA KULTURE RESTAURANT MENU-03″ show_in_lightbox="on" _builder_version="4.19.0″ _module_preset="default" global_colors_info="{}"][/et_pb_image][/et_pb_column][et_pb_column type="1_2″ _builder_version="4.16″ _module_preset="default" global_colors_info="{}"][et_pb_image src="https://restaurant.terrakulture.comwp-content/uploads/2022/12/2023-TERRA-KULTURE-RESTAURANT-MENU-02.png" title_text="2023 TERRA KULTURE RESTAURANT MENU-02″ show_in_lightbox="on" _builder_version="4.19.0″ _module_preset="default" global_colors_info="{}"][/et_pb_image][et_pb_image src="https://restaurant.terrakulture.comwp-content/uploads/2022/12/2023-TERRA-KULTURE-RESTAURANT-MENU-04.png" title_text="2023 TERRA KULTURE RESTAURANT MENU-04″ show_in_lightbox="on" _builder_version="4.19.0″ _module_preset="default" global_colors_info="{}"][/et_pb_image][/et_pb_column][/et_pb_row][et_pb_row use_custom_gutter="on" gutter_width="2″ disabled_on="on|on|on" _builder_version="4.19.0″ _module_preset="default" custom_margin="-24px|auto||auto||" custom_padding="108px|||||" disabled="on" global_colors_info="{}"][et_pb_column type="4_4″ _builder_version="4.16″ _module_preset="default" global_colors_info="{}"][et_pb_text _builder_version="4.16″ _module_preset="default" header_2_font="Montserrat|700|||||||" header_2_font_size="30px" text_orientation="center" global_colors_info="{}"]
OUR FOOD
[/et_pb_text][et_pb_shop type="product_category" posts_number="50″ include_categories="all" _builder_version="4.16″ _module_preset="default" global_colors_info="{}"][/et_pb_shop][/et_pb_column][/et_pb_row][/et_pb_section][et_pb_section fb_built="1″ _builder_version="4.16″ _module_preset="default" use_background_color_gradient="on" background_color_gradient_stops="rgba(0,0,0,0.92) 0%|rgba(255,255,255,0) 100%" background_color_gradient_overlays_image="on" background_color_gradient_start="rgba(0,0,0,0.92)" background_color_gradient_end="rgba(255,255,255,0)" background_image="https://restaurant.terrakulture.comwp-content/uploads/2022/02/kfuidtf.jpg" background_enable_video_mp4="off" border_width_top="5px" border_color_top="#ee6b13″ global_colors_info="{}"][et_pb_row column_structure="1_2,1_2″ _builder_version="4.19.0″ _module_preset="default" min_height="210px" global_colors_info="{}"][et_pb_column type="1_2″ _builder_version="4.19.0″ _module_preset="default" global_colors_info="{}"][/et_pb_column][et_pb_column type="1_2″ _builder_version="4.19.0″ _module_preset="default" global_colors_info="{}"][/et_pb_column][/et_pb_row][/et_pb_section]